The Workforce Resilience Suite helps you build resilience across your organization, with the intelligence you need to take effective actions, and the analytics to demonstrate results.
We use proven behavioral science to target the mindset behind everyday behaviors, and help people build the skills and insights they need to become more resilient.
meQ FOR INDIVIDUALS
Support 100% of your workforce
meQuilibrium helps your people understand the thinking patterns and habits that cause them to feel overwhelmed, anxious, or burned out. Through daily content, activities, short videos, and live training experiences, their personalized growth path will improve their ability to manage challenging situations and uncertainty.
The impact our members see
"meQ benefits me a lot when I'm faced with adversity and stress. The push notification every morning reminds me to take a moment to take care of my mood, energy, motivation, and breath; the quote and article boost my energy and make me feel safe and calm."
"Over this past year, I have had to work through all of the external battles that our world has gone through as well as several significant internal battles. Building resiliency through therapy, self care, the meQuilibrium program and a strong support system has been one of the greatest feats I have accomplished. "
"It is so amazing compared to the other apps I have tried to make progress and track daily habits. I love that it has practical tools and such short but valuable, relevant articles. I enjoy the dashboard and the space to quickly reflect on gratefulness and the breathing exercise."
"I wanted to say how much I am enjoying meQuilibrium. The exercises are put together so well! I really am motivated and have an emotional "plan" for my day by setting an intention for the day. I have gotten so many positive ideas out of this program. I share it with my coworkers and family as well. 2021 looks bright, balanced, focused and resilient."
"What I love about the Jumpstart Your Health Challenge is that it reminds me that I can only control my actions, reactions and wandering thoughts by not getting caught up in them as they do not serve a purpose. The challenge is helping me stay present."
Train managers to model and mentor resilience, with insights about their teams, and build a workforce that feels connected to your culture and values.
meQ FOR TEAMS
Help teams perform better
Reduce the burden on today's managers with the training they need to navigate the demands of a hybrid environment and build a high-performing team. Put actionable insights and tools at the manager's fingertips to identify where teams are improving or struggling, and take action.
Build Workforce Resilience
Identify, act on, and measure wellbeing and performance benchmarks to make smarter decisions, transform your workforce strategy, and proactively address new risks before they impact your business.
meQ WORKFORCE INTELLIGENCE
Get ahead with analytics & insights
Aggregated and anonymized analytics and insights reduce risk by uncovering early warning signs within your population before they lead to burnout, turnover, and absenteeism.
Flexible and personalized campaign management tools leverage meQuilibrium's content library to quickly and easily launch campaigns that deliver on your workforce strategy.
Real-time reporting tracks the impact of resilience on your business with population-level data on outcomes such as employee engagement, productivity, and health care spend.
"We love the data that we have access to directly from meQuilibrium. Especially the heat maps, which allow us to focus our attention on certain skill teams or business units, or even locations within the company where there is cause for concern. It also helps us get leaders in those areas on board by showing them data for their own organization. We also load meQuilibrium data to our data warehouse so that we can integrate it in reporting with other claims data and self-reported data."

-
"meQuilibrium is a solution that could support the workforce population in challenging times at home and at work: The intersection of individual purpose and the power of cognitive behavioral therapy to develop resilience."

-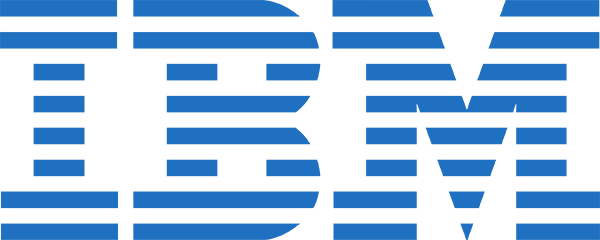 "meQuilibrium makes it easy to integrate: the nimbleness and flexibility with the different modalities that are offered made it very easy to integrate across our system in different ways. The cross referral that we can do with our EAP through meQuilibrium has been critical to our success. We use the intelligent navigation within meQuilibrium, which has been key."

-
How it All Comes Together
Request a Demo
Let us show you how building workforce resilience can strengthen your organization.