How It Works
meQ's Workforce Resilience Suite makes resilience scalable and engaging, with an evidence-based SaaS coaching solution for your entire workforce. Drive measurable results for individuals, managers and teams, and your organization as a whole.
Meet People Where They Are
When it comes to mental health, one size doesn't fit all. Support each employee's mental well-being and resilience with learning tailored to the areas of growth that will benefit them the most.
meQ FOR INDIVIDUALS
Support 100% of your workforce
meQ helps your people understand the thinking patterns and habits that cause them to feel overwhelmed, anxious, or burned out. Through the My meQ® dashboard, they'll access daily activities, short videos, live training experiences, and personalized growth paths to improve each individual's ability to manage challenging situations and uncertainty.
Team Skills and Manager Insights
Train managers to lead with empathy, and build high-functioning teams where everyone can perform at their best.
meQ FOR TEAMS
Help teams perform better
Reduce the burden on today's managers with the training they need to build a high-performing team. meQ's data-driven, actionable dashboard improves managers' ability to lead their teams by identifying risks in real-time and allow managers to take action to close the gap with one click.
Build Workforce Resilience
Get ahead of risks through predictive analytics, address areas of vulnerability, and measure the outcomes across employees, teams, and the organization as a whole.
meQ WORKFORCE INTELLIGENCE
Get ahead with analytics & insights
meQ's robust data analytics provides real-time data and insights to help you understand the well-being and performance of your workforce holistically, at the subpopulation level, and against industry benchmark data. With aggregated and anonymized data, you'll make more informed business decisions, support employee needs before they become costly problems, and better prioritize future investments.
Workforce Campaigns empowers HR leaders to identify strategic actionable areas and deliver corresponding meQ mini-courses to address areas of concern, remediate issues, support employee development, and build a culture of growth within an organization.
Get up and running fast and drive awareness, enrollment, and engagement with full support from our award-winning customer success team.
Meet employees where they are with a personalized journey of resources, activities, and training based on their individual assessment, predictive analytics, and neuroscience.
Train managers to model and mentor resilience, with the tools they need to build resilient and agile teams connected to each other, your culture, and your customers.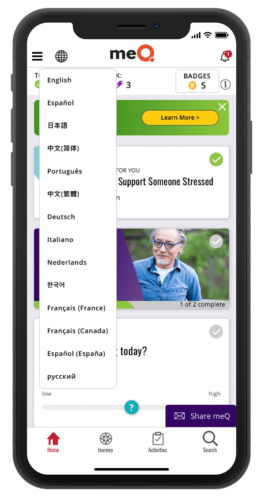 Support employees around the world, over 130 countries, with fully localized content in 14 languages.
Our secure solution prioritizes the privacy of your people and the security of company data with HIPAA, SOC2, GDPR, and WCAG-AA compliance.
"We love the data that we have access to directly from meQuilibrium. Especially the heat maps, which allow us to focus our attention on certain skill teams or business units, or even locations within the company where there is cause for concern. It also helps us get leaders in those areas on board by showing them data for their own organization. We also load meQuilibrium data to our data warehouse so that we can integrate it in reporting with other claims data and self-reported data."

-
"meQuilibrium is a solution that could support the workforce population in challenging times at home and at work: The intersection of individual purpose and the power of cognitive behavioral therapy to develop resilience."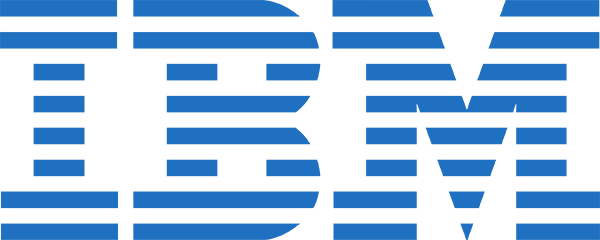 "At Frito-Lay, people are our most valued asset. We also have a variety of mental health programs that allow employees to address their needs. Through meQ, we offer digital support and activities that help employees build resilience through tools and exercises they experience based on their interest and at their convenience."

-
"The power of meQ is that it's for everybody because resilience is not a thing you have or don't have. Resilience is a muscle you can build. meQ helps organizations learn how to help open up and facilitate the conversation about well-being to get much higher engagement."

-
"We have been partnering with meQ to look at our data and how we understand our employees. As a utility company, half our employees sit at desks and work behind a computer, and we have half our employees are out in the field and their needs are very different. Once we know the factors that are affecting the different groups, we can then personalize that communication to that area."

-
"The heat map allows us to go within functional areas for a better understanding of what folks are dealing with. This gives us a great opportunity to really maximize our investment and talk to finance and senior leadership. meQ is absolutely foundational to Paychex in terms of really understanding where we should invest our money and how we can help our people be at their best."

-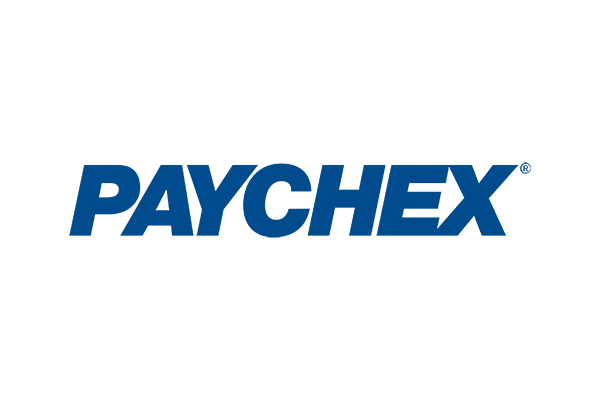 "One of the challenges we face is that we have around 80,000 employees across 17 different markets, all speaking different languages from different cultures in different time zones. It is important for us to have a reliable, accessible, and consistent program across the region that also caters to the local languages. meQ is able to offer us that."

-
Request a Demo
Let us show you how building workforce resilience can strengthen your organization.